About event
When looking for a rental car affiliate program to join, consider Myrentacar. This company offers global coverage and only partners with credible local providers. In this post, Sergei Fisenko, Chief Marketing Officer at Myrentacar, presents the details of Myrentacar's offer through Travelpayouts and explains how to become an affiliate and earn your first $25 or boost sales using the traffic you already have.
Myrentacar.com
Myrentacar.com is an online booking platform for car rental services in various countries, such as Bulgaria, Montenegro, Czech Republic, Georgia, Cyprus, Greece, and UAE. The company developed quickly. Its turnover reached €1,000,000 in 2015, €2,000,000 in 2017, and €8,000,000 in 2019. Myrentacar provides a wide range of cars to choose from. You can filter your vehicle by class, color, and other parameters.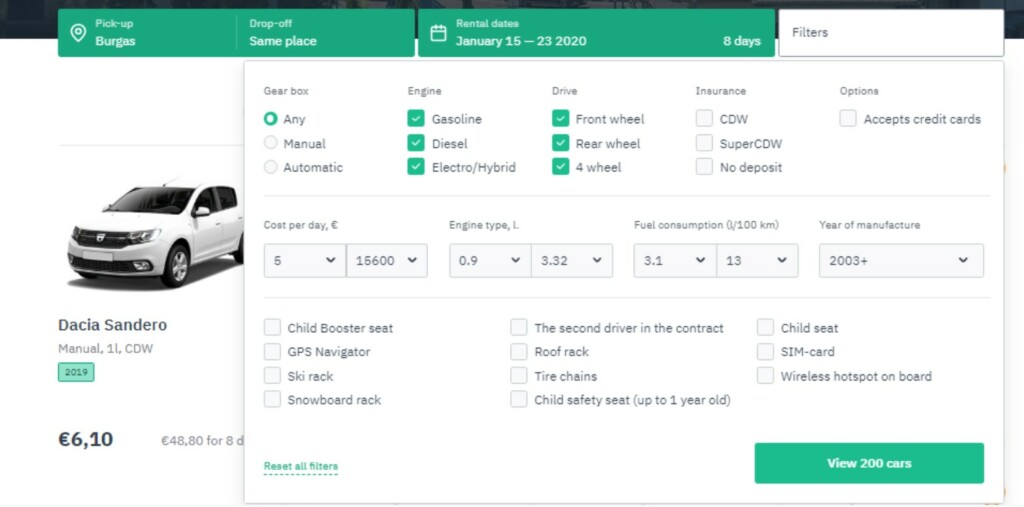 Myrentacar.com guarantees the best prices and quality of service, which you can see from their numerous positive reviews. All of their partners have been on the market for no less than two years and offer more than ten vehicle options. Myrentacar stops working with providers that receive too many negative reviews.
Myrentacar affiliate program
With Myrentacar, affiliates are entitled to a 50% revenue share from each purchase. The average commission ranges from 4% to 7.5% and the cookie lifetime is 30 days.
The company manages to make over 4,500 sales per month during the high season, which lasts from March to October. More than 1,500 partners have already joined the affiliate program and have earned over €250,000 in 2019 alone.
Why partner with Myrentacar
So, why become a Myrentacar affiliate:
High conversion rate: 4–7.5%
50% revenue share equal to €20–€25 per booking
30-day cookie lifetime
Unique offer: Nobody else provides a similar service
Profits on additional services (insurances, boosters, GPS, etc.)
4.6 rating on Google Maps and 98% positive reviews on Trustpilot
How to become a successful affiliate
To make money through this car hire affiliate program, you must carefully study the target audience and booking statistics. Also, take time to explore examples of successful Myrentacar affiliates and learn from them.


Statistics on bookings
Even though nearly one-third of sales are provided by a single affiliate, around 300 marketers each make roughly 0.5% of sales, which is still a decent income, as this amount equals 180 bookings or €3,000.
In the picture below, you can see the depth of the sales. The green shows the average number of days prior to getting a car, while the red represents the total number of booking days. For example, if a client books a car in July, on average, they'll get it ten days later.

The average amount of booking days throughout the year across all countries is five. To put it simply, people tend to rent a car five days a year. The average price of booking (i.e. how much money a client tends to spend) is about €282.25 for European clients and $239.02 for bookings made in dollars.
Target audience
When creating content, consider the following features of your target audience:
Age: 23–50 years old is the hottest audience
Sex: 60% are females
Desktop usage: 64% of all visitors use desktops
Over 60% of tourists travel with their families
More than 50% of travelers opt for the cheapest option
The older customers prefer manual vehicles rather than automatic transmission
If you want to reach the average user of Myrentacar, write about five-day family trips with an average booking price of $239.02. Also, consider targeting travelers going to Georgia, as it is still a relatively new market with an increasing tourist inflow and high prices.
Top affiliate examples of MyRentaCar
Now, let's look at the experience of some of our other partners.
Sarah runs a blog about traveling in Montenegro. Here are the things that differentiate Sarah from her competitors and provide good conversion:
Sarah builds credibility by introducing herself in a short bio in the sidebar.
By disclaiming affiliate links, Sarah creates trust between herself and her audience.
In the "Quick Links" section, users can easily find relevant advice.
Sarah writes long posts, in which she gradually leads customers through the car rental process. She only shares affiliate links at the end of posts.
The Travelpayouts White Label widget allows users to pick a car directly on her blog to save time.
Sergey boasts one of the highest conversion rates among Myrentacar affiliates. Here are some tips from Sergey's blog:
Sergey shares personal experiences.
His blog features mostly longer reads.
Each post includes a table of contents.
Sergey motivates readers to rent a car by explaining why hiring a car with a driver is a bad idea.
By comparing the prices of local car rentals in Tbilisi with those of international companies, Sergey incentivizes users to book with local providers. The great thing about this is that Sergei helps clients choose a car, instead of just placing multiple links in his content as many other affiliates do.
Sergei allows readers to comment on his posts, and the number of comments is over 100 for many posts. He answers every question posted by trying to understand each problem and offering help.
This good-looking informational website boasts a high conversion rate. Victor's approach is remarkable for delivering answers and best practices to customers. His blog was developed as a guide for travel in Bulgaria and covers every aspect of traveling there, including sightseeing, food, overall costs, car rentals, shopping, resorts, excursions, etc.
Alexander joined the Myrentacar affiliate program in 2019 and has already made over $500. Let's look at some of the advantages of his blog:
Alexander presents an impartial review of car rental services.
Each post includes a table of contents.
There are internal links between his individual blog pages, which is good for SEO.
The FAQ section allows readers to quickly find answers to their questions.
There are many useful tips and recommendations that help readers choose the best car rentals.
Alexander provides guides with screenshots to show visitors how to book a car on Myrentacar.com.
His blog features videos, which improves SEO.
Social networking widgets at the bottom of each post make it easy for visitors to share each article.
How to make the first $25
Let's discuss the crucial factors of obtaining affiliate sales:
Find your niche. For example, you can start writing about Montenegro or Bulgaria, but you should avoid writing about everything at once.
Take your time. It might be difficult to make your first sale, especially if you are starting from scratch. However, even if you don't have any sales by the third month, it's okay. Keep trying.
Income reports. Learn the best practices from the most successful bloggers:
Get some experience in the sphere. Basic knowledge of the topic and personal experience will make it easier for you to present the information.
Create an info product. This may come in the form of an e-book, guide, tutorial, or checklist. You can charge a low price like $5-$10 or offer it for free.
Love what you do. If you believe in the value of your product, others will follow you.
How to prepare content
High-quality content is still the best way to increase your conversion rate and generate sales. Here are some of the best practices:
Structure content with bulleted lists.
Use visuals. The average top-ranked articles have nine images.
Add only high-quality photos with small file sizes.
Use interactive content, which converts two times better than static content.
Opt for longer posts. Top ranking articles feature over 2,500 words.
Improve text readability.
Choose larger fonts. Top ranking posts feature 15.8px font on average.
Shorten your URLs.
Link to three to five resources per post.
Make your posts more shareable and linkable.
One of the best resources to learn about blogging is the Income School vlog on YouTube. The authors share tips on how to increase traffic through different channels.
Another great resource when learning how to build a website and make money is Travelpayouts' free guide "10 easy steps to create a website." You'll find out how to start a website on a budget, where to find content and design ideas, how to choose a domain name, etc.
What to write about
Top three ideas for content:
Write in detail about the booking process. Many people are still afraid to book online, and you can help them understand how the process works in order to make them more comfortable.
Explain more about the deposit and insurance policies, as first time renters usually know little to nothing about them.
Share your personal experiences and engage users to share theirs.
Traffic sources
Here are the key traffic sources for you to earn money from:
Your own blog or site through proper use of SEO methods
YouTube Channel - Highly recommended
Instagram – Not recommended as guest posts are cheap in contrast to content creation and the platform isn't affiliate-friendly
Social Media: Facebook, Twitter, Pinterest, etc.
Google Adwords
Link building tips
Here is how to build links and improve your website ranking:
Link roundup. Once a week/month publish posts that link to high quality, popular content.
Broken link building. Link to someone else's website and ask for a backlink in return (check for broken links).
Podcasts. Take part in podcasts in exchange for backlinks.
Why to choose Myrentacar to become an affiliate
With Myrentacar, you can earn on car rentals at the most popular European resorts and cities, where offers are in high demand. Myrentacar provides affiliates with a high conversion rate, half revenue share, unique offers, and, if you join the program through the Travelpayouts network, you'll be able to place a White Label widget on your website to allow users to book a car without leaving your page.

What will you learn


Myrentacar's offer at Travelpayouts: Benefits, perks and how to become an affiliate


Top payouts and how much you can earn


Tips on how to earn your first $25 and boost your sales with the traffic you already have


Top destinations and statistics


Myrentacar's new global website


Speakers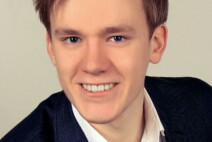 Sergei Fisenko
CMO, Myrentacar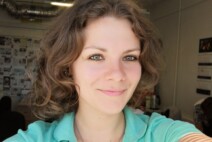 Natalia Pukhova
Partner Relations Manager, Travelpayouts
Where will the meeting take place
2 October 2019, Wednesday 14:00