About event
While traveling abroad, tourists are looking for ways to get from the airport to the city center as fast as possible. Transfers are a great option for travelers that want to save time and travel in comfort. In this post, Maria Maslakova, Key Partner Manager at Intui.travel, told us about the Intui.travel transfer affiliate program and shared the best practices for affiliates.
What is Intui.travel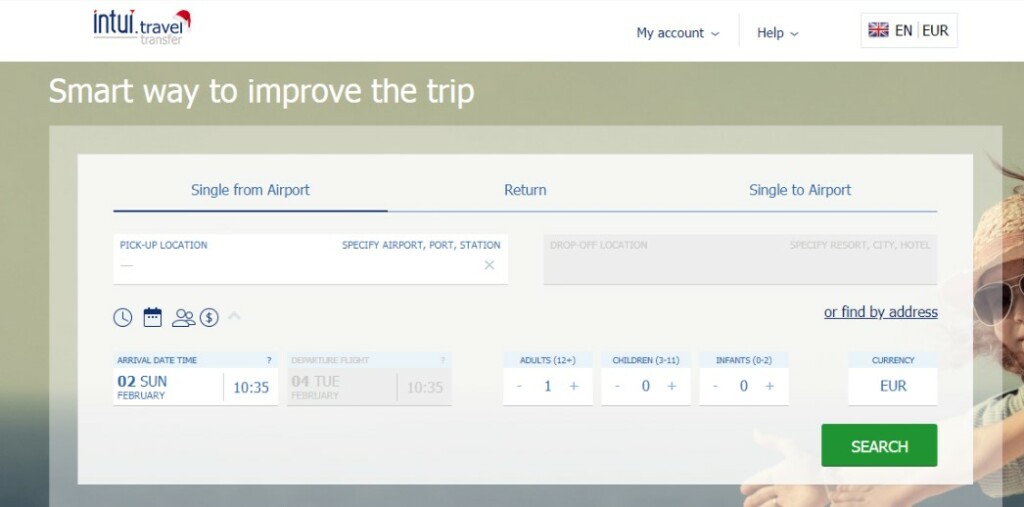 Intui.travel is a global online booking platform for transfers. It covers 152 countries, 3,500 airports, 46,679 destinations, and 6,000,000 routes. Intui.travel cooperates with leading travel service providers, such as Travelpayouts, Skyscanner, Trip.com, etc.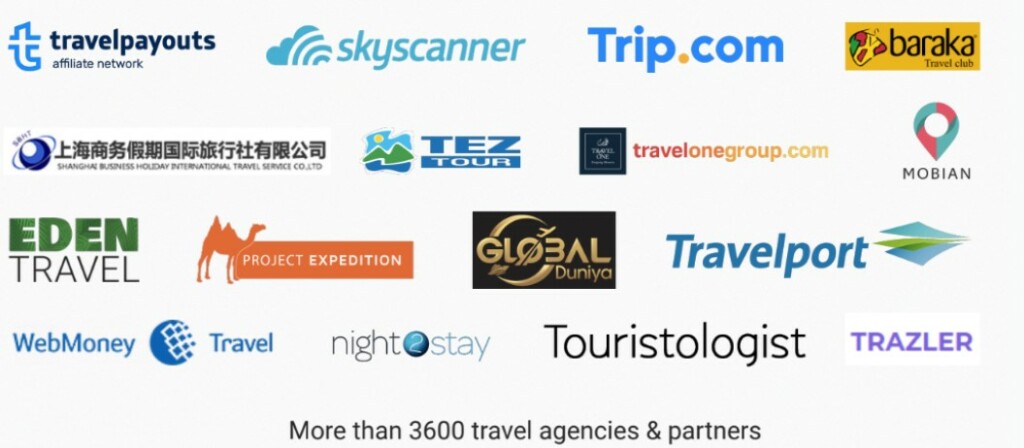 Benefits of Intui.travel for clients
Intuit.travel allows you to easily book, edit, and cancel your reservation (up to 24 hours before your scheduled arrival). Clients can filter their transfer by price, driver's spoken language, vehicle type (from shuttle buses to luxury cars and even to boats and helicopters), etc. A single order may include various different types of transportation. You can also extend your trip for one hour to stop on your way for shopping or sightseeing, which is frequently requested as seen in many Intui reviews.
Intui.travel is available in seven languages: English, Russian, German, Italian, French, Spanish, and Chinese. It accepts 42 payment methods in 18 currencies, including euros, dollars, and pounds.
Travelers can order their transfers at the last minute (up to two hours before arrival). In case of a flight delay or emergency, the driver waits for their client up to two hours with no additional fees.
Benefits of Intui.travel for affiliates
Here are the main advantages of the Intui.travel affiliate program:
7,5% commission on all sales
Up to 5% conversion rate
Higher average cost of transfer – €60
Established brand with eight years of experience in the marketplace
97% customer satisfaction based on Intuit.travel reviews
Wide selection of affiliate tools: banners, widgets, landing pages, etc.
The Intui.travel affiliate program offers a 35-day cookie lifetime. If a customer begins booking and completes that process within 35 days after the first click, you will still receive a commission.
How to earn with Intui.travel
Below, you'll find the best practices to promote Intui.travel on your website and target your audience correctly.

Intui.travel tools
After you join this travel transfer affiliate program, you will gain access to affiliate tools and widgets. Intui.travel offers banners for various types of trips, such as family transfers, seasonal, specific countries, etc.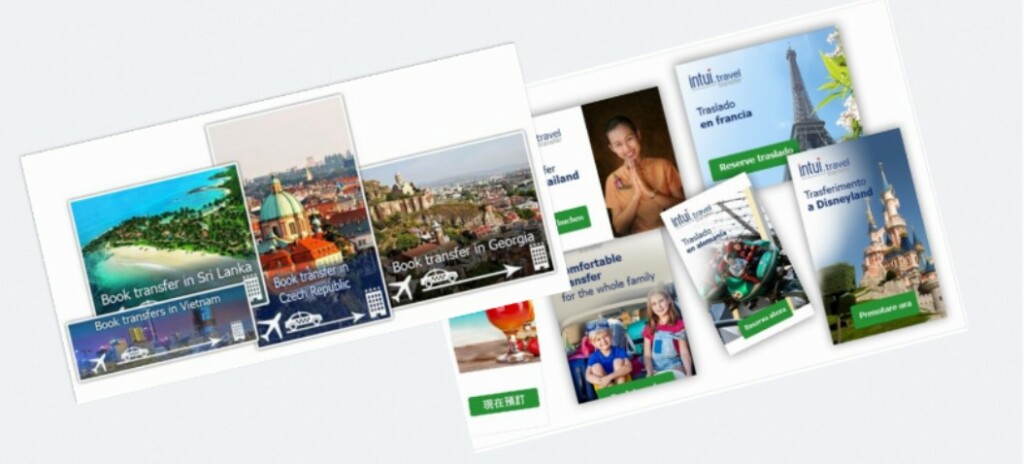 Intui.travel widgets are available in seven languages, just like the website itself. Add them to your website, social media page, or other resource to attract user attention and generate sales.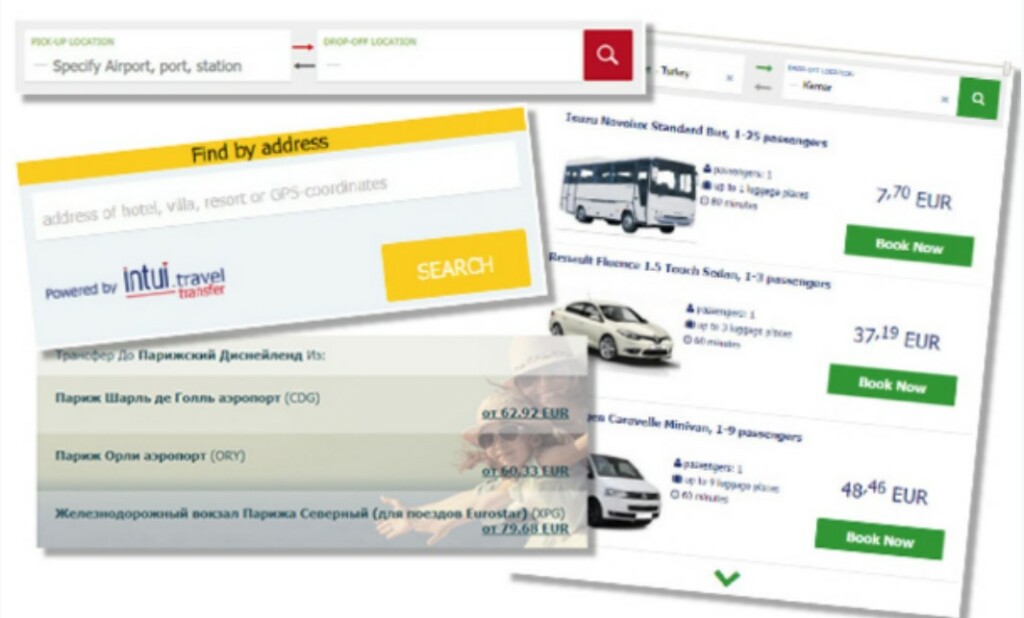 It's important to customize and adjust widgets based on your audience's needs. Below you will find the tips on how to efficiently work with widgets.
| | |
| --- | --- |
| Widget type | Description |
| How to Get | This widget helps compare prices for transfers from different airports to select the best option. |
| One Row | This simple widget helps enter pick-up and drop-off locations. |
| TOP-3 | The Top 3 widget offers specified routes based on current prices. |
| One Field | This unique widget allows you to type in the address or GPS-coordinates to get all possible routes to your destination. |
| Classic Widget | This widget can be fixed or adaptive and shows pick-up and drop-off locations, as well as the "search" button. |
| White Label | This widget allows users to book a transfer right from the affiliate website. |
Dos and don'ts
Always match your widget to your page content. For example, promote transfers in the Czech Republic on a page where you write about the sights in Prague.

If you include a link in the text, remember to highlight it. So the same with airport and hotel transfer affiliate forms - do not put a lot of forms from different affiliate programs on the same page, especially close to one another and in different color schemes, otherwise you might lose credibility and customers. Below, there is an example of bad widget placement.

If your website is not in English, consider translating the White Label widget for the convenience of your users.
Target audience and keywords
Intui.travel mostly targets families with kids, travel groups, senior travelers, people with decreased mobility, sportsmen, etc. Different categories of customers expect different types of services. For instance, families traveling with children would require a child seat or space for the trolley. Senior travelers and people with low mobility expect that their driver will meet them, help with their luggage, and, in case of delay, wait for them.
Tourists traveling in groups appreciate the opportunity to rent a shuttle or bus, pay lower prices per person, etc. Sportsmen often choose transfers with extra space for equipment. First-time travelers expect to get detailed instructions, door-to-door service, and non-stop support.
Depending on your target audience, use relevant keywords. For example, for business people, information about a baby seat is absolutely irrelevant, but keywords such as "premium car" or "free Wi-Fi" will catch the eye.
How to promote Intui.travel
Intui.travel is not just another taxi affiliate program, it's a comprehensive offer that allows clients to combine various forms of transportation into one order, while allowing the affiliate to receive a generous reward and full support. When introducing Intui.travel, show readers the benefits of booking a transfer, such as higher comfort, security, less time spent on the road, etc. Join the Intui.travel affiliate program and help your readers enjoy a safer, more pleasant trip!

What will you learn


What Intui.travel transfer is;


Main advantages of the Intui offer at Travelpayouts;


Tools and recommendations on their use to attract your relevant target audience;


Keywords to optimize your content for different segments of your target audience.


Speakers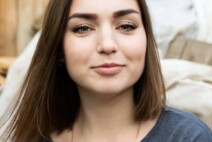 Maria Maslakova
Key Partner Manager, Intui.travel transfer