About event
Car rental is a lucrative niche with high demand. You can make money on car rentals with Myrentacar, a leading car rental booking platform. In this post, Sergei Fesenko, Head of Affiliate Marketing at Myrentacar, presents the service's advantages, target audience and best practices from top affiliates.
What is MyRentaCar?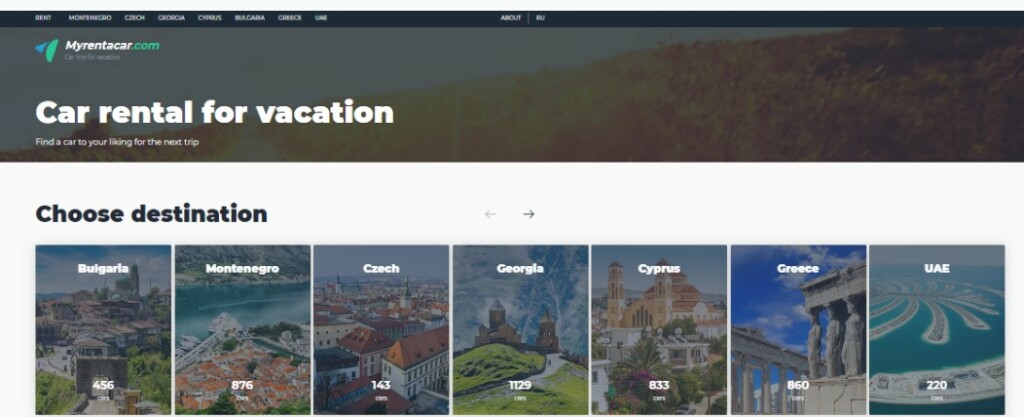 MyRentaCar.com is a car rental online booking platform, launched in 2011. Starting from a small blog about traveling around Montenegro, the platform grew into a large company, reaching the 2,000,000 EUR turnover mark in 2017. The main goal is to let customers book with local providers to get low prices and high-quality services.
Today, Myrentacar is present in seven countries with high demands in car rentals, such as Bulgaria, Cyprus, Czech Republic, Georgia, Greece, Montenegro and UAE. These destinations are remarkable for their famous routes that can be taken by car and are extremely popular among the travelers from the USA and Europe.
Why partner with Myrentacar?
Myrentacar has a great car rental affiliate program and over 1,300 affiliate marketers who generate half of all the company's bookings. Now, let's see the advantages of becoming a Myrentacar's affiliate:
High conversion rate
High average check 3,000–5,000 EUR
50%+ revenue share
Only reputable service providers, with no less than two years of experience on the market, over ten vehicles in the park and no negative reviews
Extra services, like insurance, are included in the program
3,500+ sales per month in high season
Withdraw money at any given time
Great selection of promo tools
All in all, the car rental business is a lucrative niche with a wealthy target audience. There is always a demand for high-quality services, and you're likely to generate sales fast and easily with the right approach.
Target audience
Here are the most important facts for a successful car rental affiliate monetization.
Age: 23–50 years old (30+ is the hottest audience).
Sex: 60% female, 40% male.
Social standing: Clients with a decent salary who can afford to rent a car for several days or even longer periods.
Desktop usage: Over 64% of clients use desktop devices (data for the period 2017–2018).
Preferences: More than 60% are traveling with family. More than half of the customers opt for the cheapest services. Older clients prefer vehicles with a manual drive to the cars with a fully automatic transmission.
Best tips and practices
Here are the best practices that will allow you to boost your affiliate campaign with Myrentacar:
Sources of traffic
To make money off of car affiliate campaigns, take our advice on the best traffic sources:
Personal blog or website and SEO
Social media such as Facebook, Twitter, Behance, plus a particular focus on Instagram
YouTube
Google Ads
Speaking of YouTube, it's growing extremely fast, features a 30% conversion rate and is the third most popular online platform in the world. You can run a separate channel on YouTube, add videos to your website, make video tutorials, etc. On the flip side, a proper video requires time and effort, so it isn't the easiest way to boost sales.
Now, it's time to focus on ways to monetize your blog/website's traffic.
SEO
Search Engine Optimization (SEO) is a bunch of practices for improving your ranking on the internet. So, here are some methods you can employ:
Deploy proper paid link building
Use the "hot" keywords in your content
Link building
Paid link building is still one of the best ways to boost your traffic in the beginning. However, you need to use the right approach so you don't get penalized by Google, because paid link building is forbidden. Here are some tips:
Purchase no more than five links per month.
Partner only with reputable platforms.
Buy links from different sources.
Below are some tips for effective link building:
Link roundup. These are resources that link to the best content every week/month.
Broken link building. Find broken links on websites you're interested in and inform their owners about the issue. Offer to place your link in exchange.
Use podcasts. Take part in various podcasts to grab links and traffic.
Become a source for bloggers and reporters and ask for backlinks if they use your content.
Find outdated pages, resources or businesses. Contact the website owner and offer to update the information for them and link back to you.
Content
Pay attention to the retention rate of your website which helps you understand whether your content is interesting, valuable and relevant enough for the audience.
How to deliver better content than your competitors:
Use various visuals (videos, infographics, animation, etc.)
Write longer posts with 2,000–2,500 words.
Place only top-quality photos and images to motivate visitors to share them.
Use about nine pictures per article.
Use images of small size to make the page load faster.
Opt for larger fonts
Structure your texts (use headings/subheadings, table of contents, bulleted lists, etc.) so they are easy to read.
Make the URLs shorter.
Add social-share widgets.
Mobile
Making your website mobile responsive is crucial for getting in the top 10 search results on Google since mobile traffic is growing fast. For example, in 2018, it generated 52.2% of all website traffic worldwide. However, desktop devices still prevail within certain niches, like car rental.
Optimization
Optimization is important but try not to overdo it. For example, keywords are useful , but too big of a number will result in your post losing the value for both the search engines and the users.
Remember to use relevant anchors for links.
Don't overlook the technical side, such as web page loading speed, etc. It should ideally be no longer than three seconds, otherwise, 40% of users will leave it and 80% will never come back.
In addition, use the HTTPS protocol to increase users' overall trust and your website's ranking.
Real cases
On average, Myrentacar's affiliate makes five to ten sales per season. Top affiliates manage to earn up to $25,000 with the MyRentaCar's affiliate program.
How can you become a successful affiliate of Myrentacar? Here are the best practices from the Montenegro Pulse blog:
Add a "Quick links" page to help people find the information fast.

Use internal links on your website.

Share useful tips for website readers.

Use social networks to cover a wider audience and add social media buttons on your website.

Offer a free product in exchange for a subscription to motivate website visitors.

Remember to deliver valuable information, for example, how to find the best price.
The author visualizes her content.
Don't place numerous links on one page and always provide the relevant anchor text to avoid losing traffic. 
Go for widgets rather than banners, which are vulnerable to ad-blockers.
How to make money on car rentals
Join MyRentaCar.com to become a car rental affiliate. The best way to do so is by launching a website and sharing useful content with affiliate links. Don't forget about SEO and link building to improve your ranking. Leverage YouTube and other social platforms to diversify your traffic. With these practices, your affiliate campaign will start earning income in no time!

What will you learn


How to earn on car rental offers;


How to properly sell services on your website;


SEO, YouTube and Instagram trends;


The best and worst cases in the branch;


Instruments and methods that convert and the ones that don't;


Speakers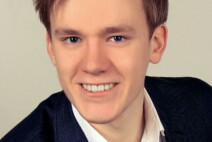 Sergei Fisenko, CMO, Myrentacar
Head of Affiliate Marketing at Myrentacar.com